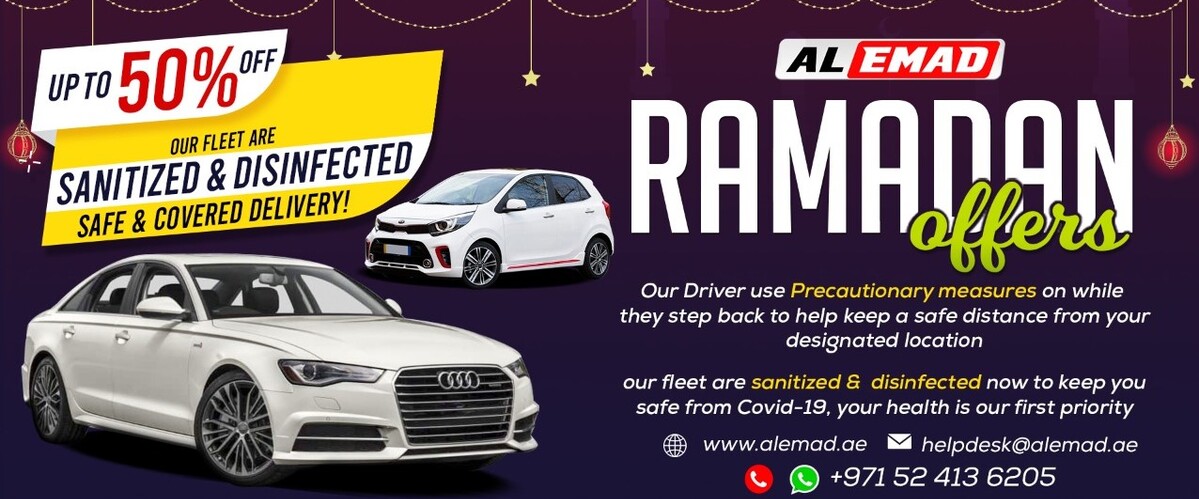 AL EMAD CAR RENTAL
UP TO 50% DISCOUNT
Terms & Conditions:
COVID-19 MEASURES
More Info
In light of recent events with the outbreak of COVID-19 (Coronavirus), we'd like to keep you informed of the steps we'have taken at Al Emad Car Rental with the government of the U.A.E. to assure you that our number one priority is the health and safety of our customers.
Safety Covered
Each employee washes their hands and uses quality sanitizers every 30 minutes.
Each employee undergoes regular temperature checks for their safety and that of everyone they come in to contact.
Preparation Covered
Our Offices premises are scrubbed and washed with high-grade anti-bacterial disinfectants. 
Our fleet is washed with high-grade anti-bacterial disinfected and sanitized before use.
Delivery Covered
Our Drivers are using precautionary measures to keep the infection safe with our valued customers.
AL EMAD CAR RENTAL, enjoy trust in every ride.