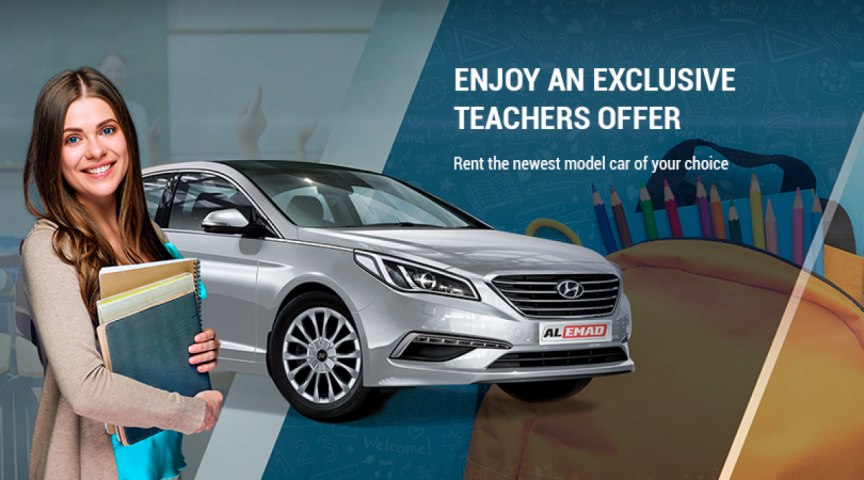 Teachers, we have news for you! At Al Emad Cars we have in place an exclusive car rental offer to cater to the travel needs of educators within the country. Whether it's an important school event or simply reaching on time, now on you don't have to rely on the school bus, public transport or carpooling with a coworker. You have the luxury of driving at your convenience to and from your school. The offer is applicable on our daily, weekly and monthly rentals, so you are free to choose what suits you best. We make the experience of driving, easy and hassle-free. Fill up our easy to use online booking form, and we'll have someone from the team connect with you immediately.

Terms & Conditions:
Al Emad brings an exciting offer for its customers. Rent a car for 3 days and ride the car for an extra two days absolutely free.
Before submitting the inquiry, please read the terms below
All necessary documents must be submitted before renting a car. 
VAT will be added. 
Offer may not be used in conjunction with any other coupon, promotion, discount or offer.
You must meet the age requirements.
Please refer to Terms and Conditions to know more.