Dubai is known for its luxurious lifestyle and all kinds of cars. Check out the latest all car brands available in dubai and try one of them as per your needs.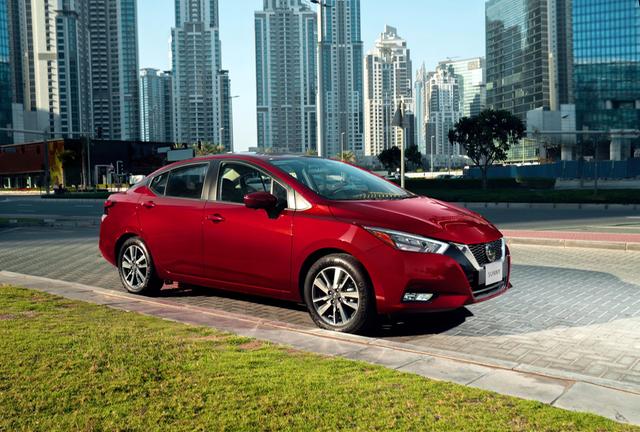 When touring in and around a place, budgets always seem to remain tight. Dubai is a very luxurious city with all fancy cars and places to live in. But when you are travelling to the popular destinations of Dubai with family, it is wise to pick car rental Dubai. In fact, you can opt for the economic options in order to save money and get the most benefit.
Nissan Sunny 2020
Being one of the most affordable car rentals in Dubai, Nissan Sunny 2020 offers a mileage of 200km. Proper sanitation is done and you can replace it any time of the day if facing any major problem.
Nissan Micra 2020
If you are looking for budget-friendly car rentals in Dubai, this model is a testament to quality. This is fully air-conditioned to keep you cool even when the weather is bad outside.
Chevrolet Spark 2020
Hire a car rental with a driver or without one, Chevrolet Spark can still accommodate 4 people in the passenger seat easily. You just need to submit your documents and then get this mini car for a happy ride.
Hyundai Accent 2019
In case, you do not have the budget of booking a luxury car in Dubai, then the Hyundai Accent is going to make you feel fancy at an affordable rate. Air-conditioned and well-maintained, the seats promise top-notch comfort.
Mazda 3 2019
Mazda is one of the most-in-demand affordable car rental options amongst the customers. Offering great mileage, you can hope on this car and cover a long distance.
Kia Picanto 2020
It may look like a mini car for rent but it truly deemed to have the most spacious interior. It is pretty fuel-efficient and your family will not feel claustrophobic when sitting inside it.

Peugeot 208 2019
It not only looks premium from the outside but also feels super luxurious when driving this small car. This has a comfortable interior where everyone can lay and relax and have a fatigue-free ride to the destination.

Hyundai Creta 2019
You can call it a steal-deal as getting this 5-seater car from the car rental companies seem as if you won a lottery. The interior is neat and cozy plus the great leg space gives enough room for your legs.
Kia Sportage 2018
Indeed, a perfect option for SUV car rentals, it might be an old model but the performance is that of a beast. The cabin is roomy, the interior is premium and most importantly, it assures a hassle-free ride to your destiny.
So, which one is your favourite? Take a look around the finest options and settle for the one that you love the most. Contact a reliable car rental company and get the best deals.