Dubai is the new luxury destination that every individual is craving to visit. With the rising popularity of Dubai, the demand for car rental is also soaring high.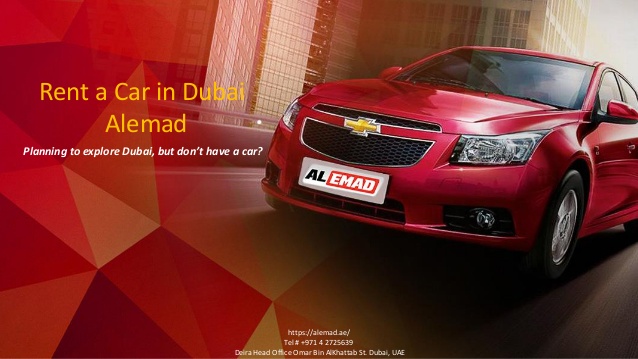 The choice of numerous luxury and economical cars as well as supercars is perfect for customers who want to drive through the city like a royal. However, before you rent a car Dubai, you must follow certain guidelines.
Eligibility: Whenever you are planning for rental car services in Dubai, you must be at least 21 years old. The minimum driving age is 18-years for the locals but when it comes to tourists, the laws are a bit strict.
License: In case, you are from Australia, the US, UK, Japan, Sweden, Switzerland, Greece, Spain and other countries that are listed by Dubai RTA (check the list), you only need an international license to rent a car in UAE. But for the rest of the countries, you need to collect an International Driving Permit for safe rides.
Airport car rentals are expensive: It may seem like that you can book a car in Dubai from any car rental agency around the airport. But in reality, these are a bit more expensive and the car renting cost is a bit higher compared to other agencies. So, do your research and opt for the economical option.
Deposits for renting a car: You need to pay an amount as a security deposit to cover any damage during the period of a car rental contract. If you have caused any damage to the rented car, then the amount will be deducted from the deposit. 
Documents for car rentals: Basic documents such as a passport, copy of your visa, international drivers license are needed while booking a car in Dubai. On submission of these documents, you are eligible to get cars for specified days.
Tolls are applicable: You may rent a car that has everything covered; however, you need to pay the tolls as per the UAE Salik. The fees are applicable to every individual irrespective of the car rental company.
Safety: Most importantly, you do not have to worry about your safety when hiring a car for rent. The rentals are as per the law and will pose no threat to the user.
So, know the rules, follow the guidelines and visit every corner of Dubai on a luxury car on rent. Save money and make memories!