Majority of the population is quarantined at home during this pandemic, but there are some people that still need commute whether for their work or to buy groceries. Using public transportation in such situation is not the very best idea and must be avoided to minimize exposure to the virus and chances of contracting it. Hence using a car rental is the best way for your commute and practice self-isolation.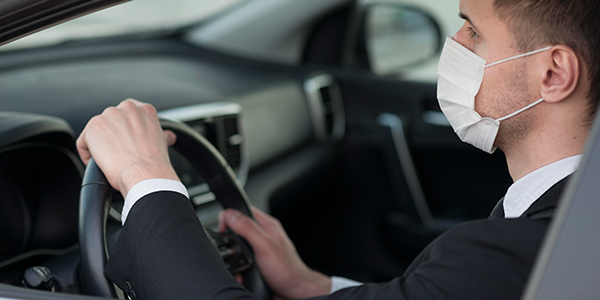 Now if you plan to rent a car for yourself then you can take help of these precautions:
Avoid using valet parking to minimize your human contact. Self-park is the best option.
If you are using the A/C then make sure the external circulation is functional. You may keep your windows down to allow air to circulate.
You may check our policies before you change the dates or cancel your booking. We have made some amends to make our policy flexible because of the pandemic. Our amendments may give you what you need without any need of change of plans.
Make sure you are up to date with travel guidelines specially provided for travel during this pandemic, by authorities.
How Al Emad is helping you deal with COVID-19?
Al Emad has come up with policies and deals that provide its customers ease and comfort if they come up with urgent or unexpected plan. For example, we have introduced discounted offers that include few extra days depending on the number of days you have booked a car for, or offering one of the cheapest daily rates in Dubai. Other than that, our customer service is always ready to help you find the most suitable and cheap rental offer to help you save some Dirhams for this pandemic.
What should I do if I need to travel but can not make it to the rental shop by myself?
We understand that because of the current situation, people are practicing social distancing and quarantining themselves. Traveling to the car rental can be an issue in such a situation but you do not need to worry at all. Al Emad offers delivery at your doorstep, including collection of the car. All you need to do is visit our booking engine and find yourself a deal.