A lengthy road trip may seem like an eternity to children, definitely adding to the stress and making it an unenjoyable trip for everyone. Many travelers are put off by the idea of traveling with kids. However, that doesn't have to be the case. As challenging as they may be, there are several ways of keeping them from turning cranky. The key here is to keep them occupied with an activity, and there are plenty of them for kids. Here, in this post, we talk about some useful tips to keep children engaged during your travels. So regardless of the purpose of the trip, you'll be prepared for even the worst tantrums.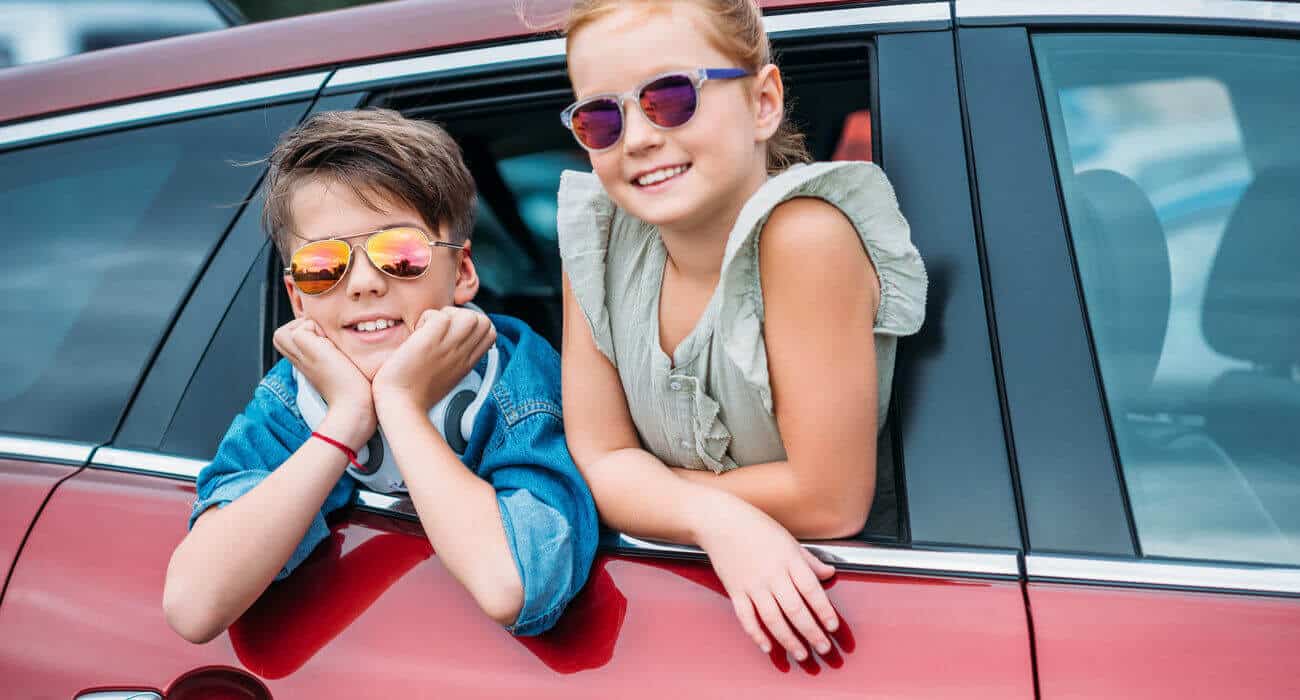 Audiobooks
Audiobooks are handy during those long road trips. The ones available for children are more so entertaining as the stories are often told in a funny accent and include sound effects. It will help to keep them distracted and entertained simultaneously. It would be helpful if you chose a story that is a crowd-pleaser. You may alternatively allow them to hear the stories using earphones.
Gadgets
We understand that technology-based toys are not a go-to for most parents. However, this may be the ideal solution to keeping them busy during the road trip. There are plenty of child-friendly apps to download that won't cost a penny. It is made available to kids of all ages and interests. We do recommend using headphones so that you can enjoy a quiet and peaceful drive.
Snacks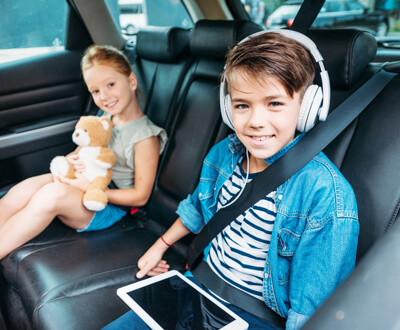 Road trips demand food so be sure to pack plenty of those for your little ones. Single serving cornflakes boxes, Rice Krispies and Oreo's are always a hit. But don't miss out on healthy snacks too, like fruits and vegetable sticks. It will eliminate the need for multiple stopovers. While you are at it, get some water bottles, wet wipes, and a trash bag to store the scraps and to avoid littering the rental car. Bring in a sweet treat to give them for good behavior.
Get Crafty/Game Time
If playing with their favorite toys and gadgets has run its course, you may want to switch to activities. Origami is fun and doesn't get messy. That way, the car's cleanliness is maintained, and the kids are happy too. Alternatively, you could also make them color. Another fun option would be to involve them in games, such as the classic I Spy game. There are plenty of travel-friendly board games that you could invest in before the road trip.
Pit- Stops
Both kids and adults alike should get out of the car for a little stretching exercise, especially on longer road trips. A comfortable resting spot for everyone or a park for the kids to burn off some energy would be perfect. If you've packed a picnic meal, taking a lunch break would help in restoring the vitality and setting them for the rest of the ride.